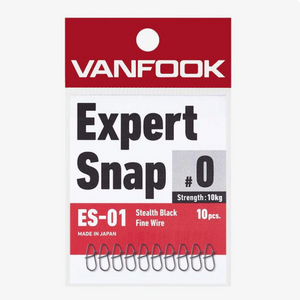 Small lightweight snap developed to enhance the movement of micro spoons.
Designed to be wide oval form with fine wire, it reduces the contact part of lure and snap, it can maximize the lure performance as it was intentioned.
Stealth black plating has given on the surface for not to be recognized easily by the experienced fish.
10 per pack
** WARNING: This product can expose you to chemicals including lead, which are known to the State of California to cause cancer and birth defects or other reproductive harm. **