Side Ribs
Each rib is derived from the optimal spacing and shape to firmly grasp the water. During the fall, the side of the body shakes finely, and if you pull it strongly, it instantly deflates and realizes a new action that changes shape. It was. It is suitable for both delicate action and strong water pushing, as well as an invitation that reduces the distance traveled.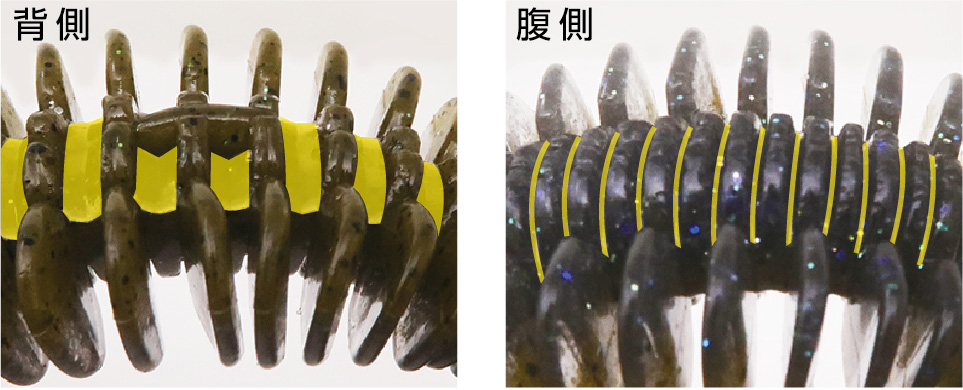 ■

 

Slit in

 

body By adding a
slit on both the back and abdomen with a horizontal flat body, it achieves a soft ripple like a pork. When biting, it bends flexibly to prevent slipping and boasts a high hooking rate.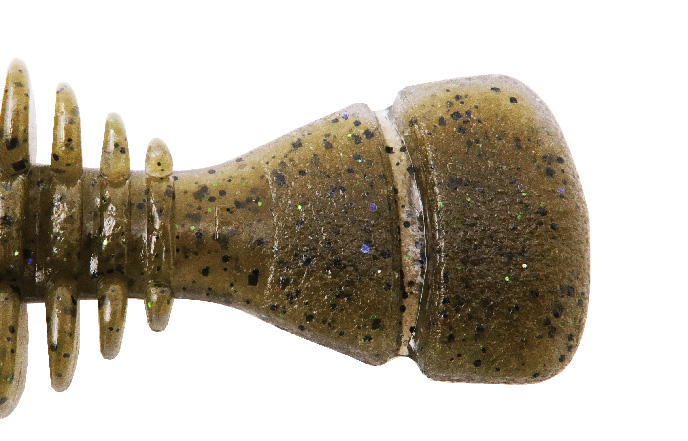 ■

 

Slit intail

 

An original tail that receives water and vibrates with a
slit. While imitating the movement of the tail fin, it emits waves in the water, increasing the detection rate from the bass. And in rod work, it moves up and down flexibly. The thick, prickly surface hits the water and bottom, making it possible to appeal with a strong water push.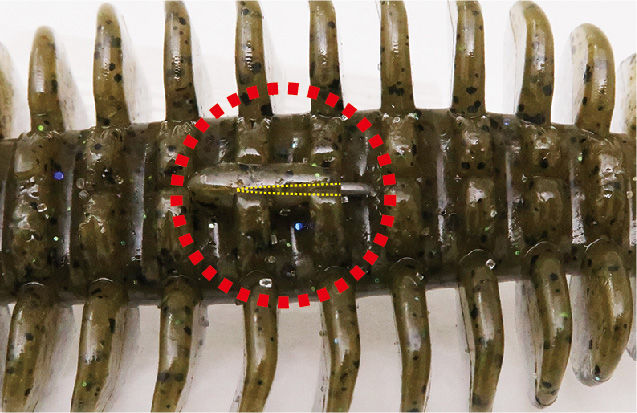 ■

 

Hook Point Guard

 

Although it is thin with a
horizontal flattened body, the hook point can be firmly embedded to improve snagless performance. In addition, the ribs that surround the hook also play a role in making it difficult to get caught.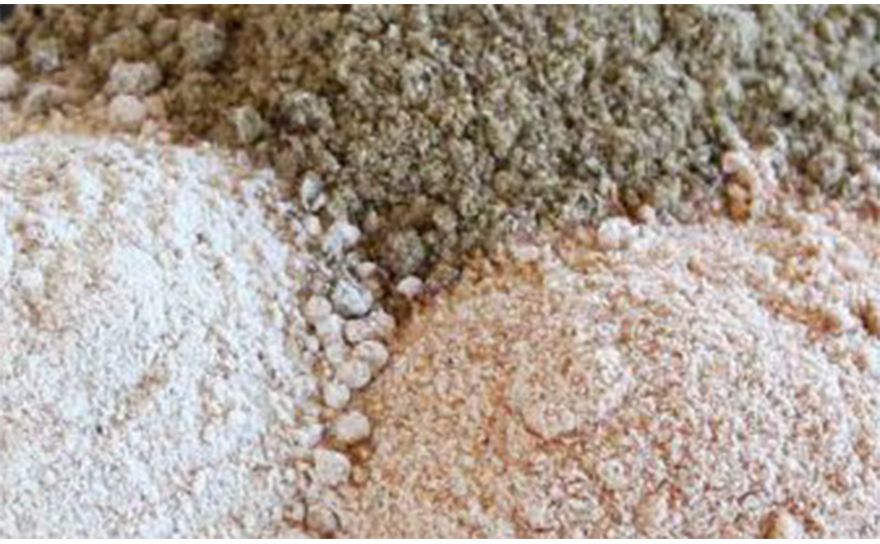 ■ Material: Triple blend of
shrimp, squid, and baitfish powder. The hardness of the material strikes a balance between soft movement and good needle holding, and the amount of salt is set to a medium specific gravity that is suitable for a natural posture and water pressing.
Length: 4 inch
6 per Pack
** WARNING: This product can expose you to chemicals including lead, which are known to the State of California to cause cancer and birth defects or other reproductive harm. **