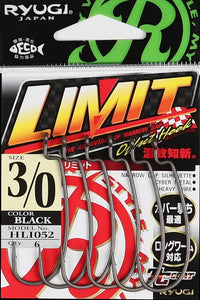 A bend design that does not kill the direct feeling of hooking, but has a roundness that disperses the load on the hook as much as possible. 
By adopting cyber metal, the deformation resistance is improved and the penetration power loss is reduced. 
Improved penetration performance by adopting TC coat. It cannot be used in all situations. However, this kind of hook that demonstrates exceptional performance under limited circumstances. 
When hitting the cover at a good tempo at a close distance. In addition, this performance shines when rigging with a long worm.
** WARNING: This product can expose you to chemicals including lead, which are known to the State of California to cause cancer and birth defects or other reproductive harm. **