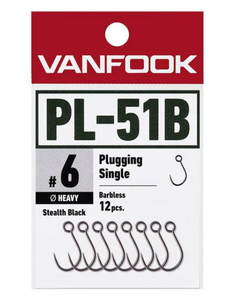 Special plugging hook developed for targeting large trout in area.
Realizes the best weight balance to exchange with treble hooks.
Never losing weight balance in the movement of native minnows when you would change from treble hooks to this PL-51 by means of heavy weighted.
Also, it can hook into the hard mouth of large trout by the sharp hooking point despite the wire has heavy gauge.
12 per pack
** WARNING: This product can expose you to chemicals including lead, which are known to the State of California to cause cancer and birth defects or other reproductive harm. **