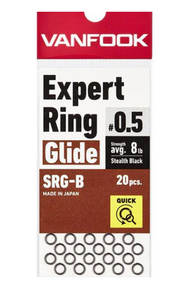 The new concept split ring especially for trout area. By reducing the number of coils, this split ring specially designed for trout area achieves an overwhelmingly high hook exchange efficiency compared to conventional products.
In order to suppress the decrease in strength and change in weight caused by reducing the number of coils, we have conducted repeated tests using different materials and wire diameters in pursuit of the optimum balance for trout area.
It is especially effective in the area tournament scene, where efficient use of time determines the winner.
20 per Pack
** WARNING: This product can expose you to chemicals including lead, which are known to the State of California to cause cancer and birth defects or other reproductive harm. **